Ten Years After: Rock & Roll Music To The World (180g)
Rock & Roll Music To The World (180g)
LP
LP (Long Play)
Die gute alte Vinyl - Langspielplatte.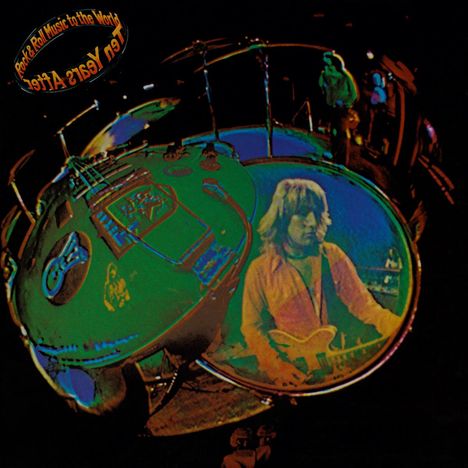 Vinyl liefern wir innerhalb Deutschlands immer portofrei.
Ten Years After was founded in 1966 by keyboardist Chick Churchill, drummer Ric Lee, guitarist Alvin Lee and bassist Leo Lyons. The band experimented with a psychedelic sound during the late sixties through the early seventies along with their career making performance at Woodstock which introduced themselves to music fans in America. During that era, Ten Years After charted several albums in the United States such as »Watt«, »Cricklewood Green« and »A Space in Time.« They als o managed to chart two Top Forty singles »Love Like a Man« and »I'd Love to Change the World.«
Rock & Roll Music to the World is the seventh album by the English Blues Rock band Ten Years After, released in 1972. Here, Ten Years After expanded on their boogie base and continued the hits. The title cut was the hit, and they continued to groove along in the boogie atmosphere.
Die Hörproben gehören zum Artikel Ten Years After: Rock & Roll Music To The World (CD). Das Tracklisting kann bei diesem Artikel ggf. abweichen.
LP
1 You Give Me Loving
2 Convention Prevention
3 Turned off TV blues
4 Standing At The Station
5 You Can't Win Them All
6 Religion
7 Choo choo mama
8 Tomorrow I'll Be Out Of Town
9 Rock & Roll Music To The World