Oracolo
CD
CD (Compact Disc)
Herkömmliche CD, die mit allen CD-Playern und Computerlaufwerken, aber auch mit den meisten SACD- oder Multiplayern abspielbar ist.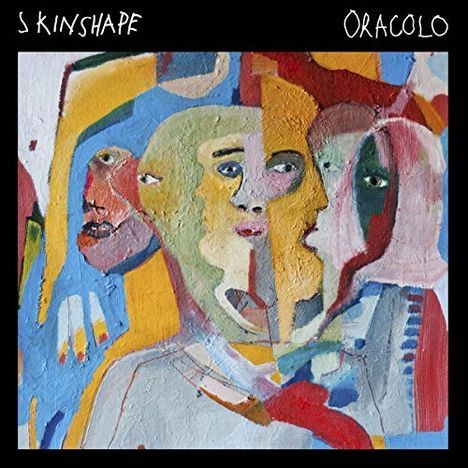 Derzeit nicht erhältlich.
Lassen Sie sich über unseren eCourier benachrichtigen, falls das Produkt bestellt werden kann.
Weitere Ausgaben von Oracolo
*** Papersleeve
Product Information

Oracolo is Skinshape's second full length originally released in 2015 and now remastered for 2020. The album plays out like the soundtrack to a psychedelic Spaghetti Western. »Old Days« is one of a handful of vocal-lead tracks on the release that along with »Summer« and the cinematic album title track, »Oracolo« conjure references to bands like Can, The Bees or modern pysch pioneers Tame Impala. The instrumentals peppered throughout like the Quentin Tarantino-esque gem »Mandala« and Motown reminiscing »Rubber Gloves« highlight Dorey's superb talent as an arranger and composer.

Don't let the vintage sound fool you either. All of his magic is original, without a sample in sight. Every instrument either played by Dorey himself, or his array of guest friend musicians. For the Oracolo artwork, Skinshape joined forces with acclaimed New York based artist Jared Buschang. This is one of Buschang's early pieces simply named »Untitled«. The Picasco-esqe style makes the perfect visual representation for the music within.


Disk 1 von 1 (CD)
1 Mandala
2 Oracolo
3 Old Days
4 Detroit
5 Left With a Gun
6 Rubber Gloves
7 Summer
8 The Man Behind the Mirror