The Beach Boys: The Beach Boys With The Royal Philharmonic Orchestra
The Beach Boys With The Royal Philharmonic Orchestra
CD
CD (Compact Disc)
Herkömmliche CD, die mit allen CD-Playern und Computerlaufwerken, aber auch mit den meisten SACD- oder Multiplayern abspielbar ist.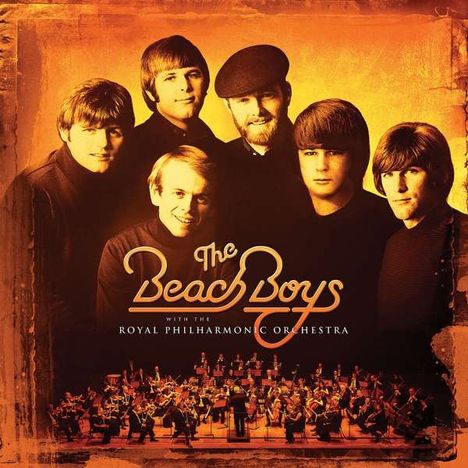 Label: Capitol, 2018
Bestellnummer:

8286906

Erscheinungstermin: 8.6.2018
Weitere Ausgaben von The Beach Boys With The Royal Philharmonic Orchestra
Gesamtverkaufsrang: 27199
Verkaufsrang in CDs: 11446
Die Neuaufnahme mit großem Orchester bringt die vielschichtigen Original-Songs der Beach Boys zu neuen Höhen!

Die Original-Songs der Beach Boys wurden symphonisch neu arrangiert und vom renommierten The Royal Philharmonic Orchestra neu aufgenommen. Die Orchesterfassung bringt die ikonischen Songs und die Stimmen von Brian Wilson & Co. zum neuen Leben.

Aufgenommen im Abbey Road Studio 2, produziert von Nick Patrick und Don Reedman.

Mit »Wouldn't It Be Nice«, »God Only Knows«, »Fun, Fun, Fun«, »Good Vibrations« und vielen weiteren Hits.


Rezensionen
»Ein unkonventionelles, erfrischendes Hörerlebnis!« (Stereo, Januar 2019)
Disk 1 von 1 (CD)
1 California Suite
2 California Girls
3 Wouldn't It Be Nice
4 Fun, Fun, Fun
5 Don't Worry Baby
6 God Only Knows
7 Sloop John B
8 Heroes And Villains
9 Disney Girls
10 Here Today
11 In My Room
12 Kokomo
13 The Warmth Of The Sun
14 Darlin'
15 Help Me Rhonda
16 You Still Believe In Me
17 Good Vibrations