The Who: Who (180g) (Limited Edition) (LP 1: Blue Vinyl/LP 2: White Vinyl/10": Red Vinyl) (45 RPM)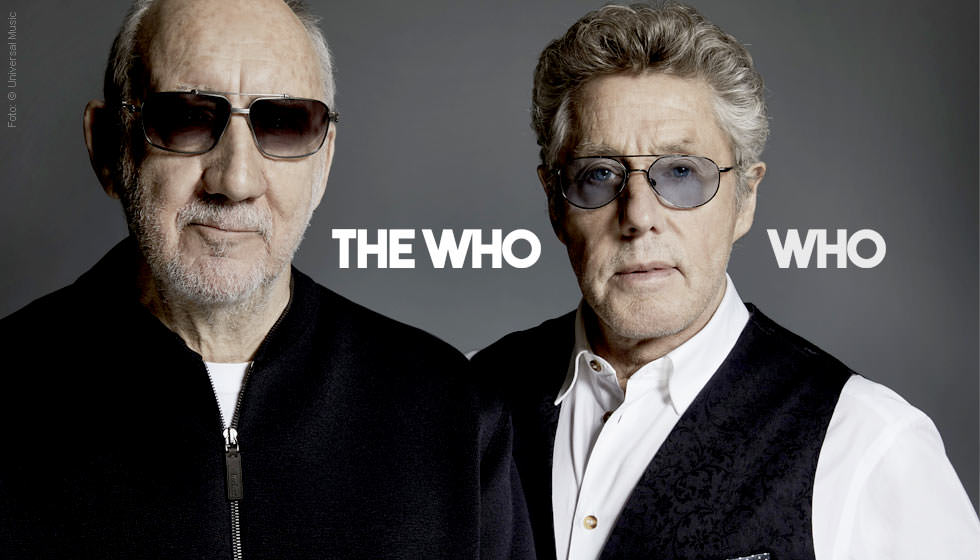 Willkommen zurück
Lange Zeit war es nur ein Gerücht, jetzt gibt es endlich ein Datum: The Who kehren am 22. November 2019 endlich mit neuem Material aus dem Studio zurück.

»Who« heißt das Comebackalbum, mit dem die Band einmal mehr ihren Legendenstatus untermauert.
Who (180g) (Limited Edition) (LP 1: Blue Vinyl/LP 2: White Vinyl/10": Red Vinyl) (45 RPM)
2 LPs, 1 Single 10"
LP (Long Play)
Die gute alte Vinyl - Langspielplatte.

Vinyl liefern wir innerhalb Deutschlands immer portofrei.
Label: Polydor, 2019
Bestellnummer:

9574545

Erscheinungstermin: 6.12.2019
*** Gatefold Cover
Gesamtverkaufsrang: 5214
Verkaufsrang in LPs: 1987
Komplexes Meisterwerk
Sie sind wieder da: Nach 13 langen Jahren veröffentlichen The Who ein neues Album: »Who« heißt die mittlerweile zwölfte Platte der britischen Rocklegenden, der Nachfolger von »Endless Wire« aus dem Jahr 2006.

Elf neue Songs haben Roger Daltrey und Pete Townshend dafür geschrieben und aufgenommen. Am Schlagzeug saß dabei kein Geringerer als Zak Starkey. Der Sohn von Ex-Beatle Ringo Starr unterstützt die Band bereits seit einiger Zeit auf der Bühne.

Um die Produktion von »Who« kümmerten sich neben Townshend ein paar absolute Hochkaräter: D. Sardy (Noel Gallagher, Oasis, LCD Soundsystem und Gorillaz) und Dave Eringa (Manic Street Preachers, Roger Daltrey, Wilko Johnson).

Wie das neue Album klingt, verrieten The Who bereits mit der ersten Single »Ball And Chain«.

Und die macht deutlich: Auch nach 13 Jahren Pause haben The Who nichts verlernt. Ganz im Gegenteil: Sowohl was die Musik als auch die Themen angeht, ist »Who« ein komplexes Meisterwerk. Nichts anderes haben wir erwartet.


Die Hörproben gehören zum Artikel The Who: Who (CD). Das Tracklisting kann bei diesem Artikel ggf. abweichen.
1 All This Music Must Fade
2 Ball and Chain
3 I Don't Wanna Get Wise
4 Detour
5 Beads On One String
6 Hero Ground Zero
1 Street Song
2 I'll Be Back
3 Break The News
4 Rockin' In Rage
5 She Rocked My World