The Doors: The Doors (50th-Anniversary-Deluxe-Edition) (180g)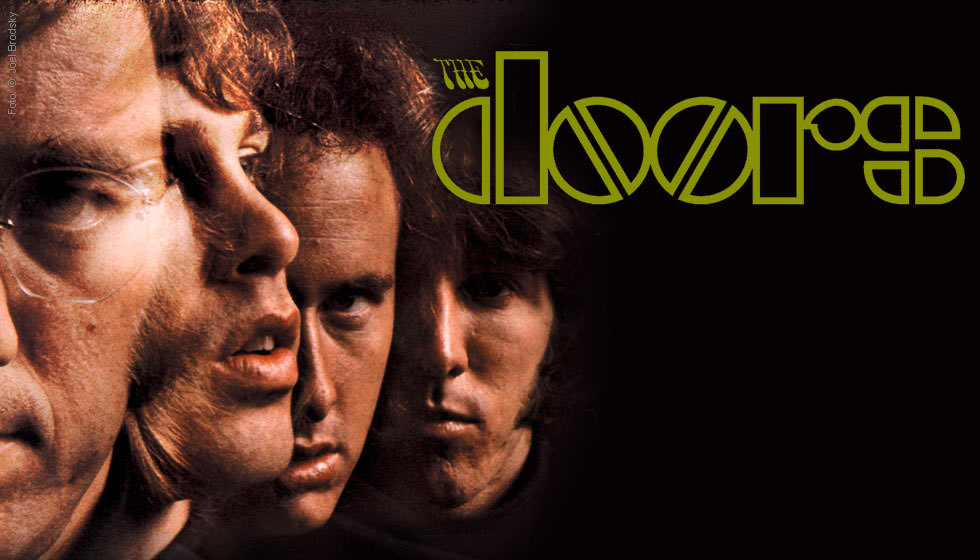 Das legendäre Debüt
Nachdem sie im »London Fog« auf dem Sunset Strip in Los Angeles ihre ersten musikalischen Gehversuche starteten, wurden The Doors die Hausband im legendären Nachtklub »Whisky a Go Go« in West Hollywood. Nach einem geplatzten Vertrag bei Columbia unterschrieben sie schließlich bei Elektra Records, wo sie ihr selbstbetiteltes Debüt veröffentlichten, das ihren Durchbruch bedeutete.

50 Jahre sind seitdem vergangen, dennoch gilt »The Doors« immer noch als bahnbrechendes Album. Zum Jubiläum gibt es deshalb jetzt die umfassende 50th-Anniversary-Deluxe-Edition.
The Doors (50th-Anniversary-Deluxe-Edition) (180g)
1 LP, 3 CDs
LP (Long Play)
Die gute alte Vinyl - Langspielplatte.
CD (Compact Disc)
Herkömmliche CD, die mit allen CD-Playern und Computerlaufwerken, aber auch mit den meisten SACD- oder Multiplayern abspielbar ist.
Nur noch 1 Stück am Lager. Danach versandfertig innerhalb 1-2 Wochen (soweit verfügbar beim Lieferanten)

Vinyl liefern wir innerhalb Deutschlands immer portofrei.
Label: Rhino, 1967
Bestellnummer:

6017649

Erscheinungstermin: 31.3.2017
Das große Jubiläum von »The Doors«
Kaum zu glauben: Das legendäre selbstbetitlete Debüt von »The Doors« feiert 2017 seinen 50. Geburtstag. Passend zu diesem großen Jubiläum gibt es jetzt die 50th-Anniversary-Deluxe-Edition mit drei CDs und einer LP.

»The Doors« erschien ursprünglich bereits am 4. Januar 1967. Mit Songs wie »Light My Fire«, »Break On Through« und »Back Door Man« war es das Sprungbrett zum Erfolg der jungen Psychedelic-Rock-Band. Bis heute gehört es zu den einflussreichsten Rockalben der Musikgeschichte. Das Magazin Rolling Stone listet es auf Platz 42 der 500 besten Alben aller Zeiten.

Die drei CDs der Jubiläumsauflage umfassen eine neu gemasterte Version des Originalstereomixes, einen ebenfalls remasterten Monomix (zum ersten Mal überhaupt auf CD) sowie einen Livemitschnitt eines Konzertes aus dem »The Matrix« in San Francisco vom 7. März 1967, bei dem die Band einen Großteil der Songs von »The Doors« performte. Die Aufnahme wurde den Originaltapes entnommen. Die Vinyl-LP enthält ebenfalls den Monomix. Die 50th-Anniversary-Deluxe-Edition kommt im 12"-Hardcoverbuch mit Sleevenotes des Rolling-Stone-Redakteurs David Fricke und einigen seltenen Fotos.

Dieses Album veränderte die Musikgeschichte und prägt sie bis heute. Zum 50. Jubiläum von »The Doors« gibt es jetzt die umfassende 50th-Anniversary-Deluxe-Edition. Ein absolutes Muss für Fans, Sammler und Musikliebhaber.
1 Break On Through (To The Other Side) (Original Mono Mix)
2 Soul Kitchen (Original Mono Mix)
3 The Crystal Ship (Original Mono Mix)
4 Twentieth Century Fox (Original Mono Mix)
5 Alabama Song (Whisky Bar) (Original Mono Mix)
6 Light My Fire (Original Mono Mix)
7 Back Door Man (Original Mono Mix)
8 I Looked At You (Original Mono Mix)
9 End Of The Night (Original Mono Mix)
10 Take It As It Comes (Original Mono Mix)
11 The End (Original Mono Mix)
1 Break On Through (To The Other Side)
2 Soul Kitchen
3 The Crystal Ship
4 Twentieth Century Fox
5 Alabama Song (Whisky Bar)
6 Light My Fire
7 Back Door Man
8 I Looked At You
9 End Of The Night
10 Take It As It Comes
11 The End
1 Break On Through (To The Other Side) (Original Mono Mix)
2 Soul Kitchen (Original Mono Mix)
3 The Crystal Ship (Original Mono Mix)
4 Twentieth Century Fox (Original Mono Mix)
5 Alabama Song (Whisky Bar) (Original Mono Mix)
6 Light My Fire (Original Mono Mix)
7 Back Door Man (Original Mono Mix)
8 I Looked At You (Original Mono Mix)
9 End Of The Night (Original Mono Mix)
10 Take It As It Comes (Original Mono Mix)
11 The End (Original Mono Mix)
1 Break On Through (To The Other Side) (Live At The Matrix)
2 Soul Kitchen (Live At The Matrix)
3 The Crystal Ship (Live At The Matrix)
4 Twentieth Century Fox (Live At The Matrix)
5 Alabama Song (Whisky Bar) (Live At The Matrix)
6 Light My Fire (Live At The Matrix)
7 Back Door Man (Live At The Matrix)
8 The End (Live At The Matrix)