Ten Years After: Watt (180g)
Watt (180g)
LP
LP (Long Play)
Die gute alte Vinyl - Langspielplatte.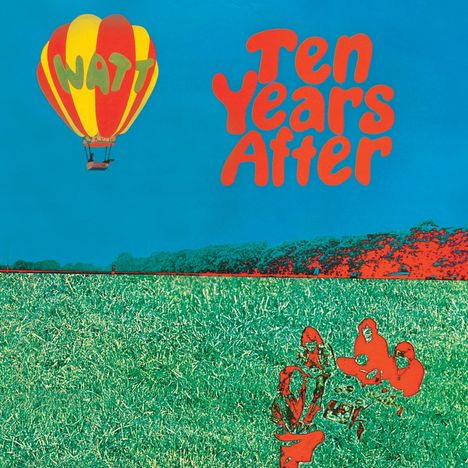 Artikel am Lager
Verlängerter Rückgabezeitraum bis 31. Januar 2023
Alle zur Rückgabe berechtigten Produkte, die zwischen dem 1. bis 31. Dezember 2022 gekauft wurden, können bis zum 31. Januar 2023 zurückgegeben werden.


Vinyl liefern wir innerhalb Deutschlands immer portofrei.
Weitere Ausgaben von Watt
*** Gatefold Cover
Product Information

Watt is the fifth album by the English blues rock band Ten Years After, released in 1970.

It was recorded in September 1970 except for the last track, a cover of Chuck Berry's "Sweet Little Sixteen", which is a recording from the 1970 Isle of Wight Festival.

The album features Alvin Lee on guitar & vocals, Leo Lyons on bass, Ric Lee on drums and Chick Churchill hammers the organ.

Superb tracks on the album are the catchy "I Say Yeah" and the laid back "My Baby Left Me".

Between 1968 and 1973, Ten Years After scored eight Top 40 albums on the UK Albums Chart.

In addition they had twelve albums enter the US Billboard 200, and are best known for tracks such as "I'm Going Home", "Hear Me Calling", "I'd Love to Change the World" and "Love Like a Man".

Watt charted at no. 21 on the Billboard 200 and no. 5 in the UK Charts.


Rezensionen

»Doch Ten Years After servierten auch auf dem meist unterschätzten ›WATT‹ leistungsstarken Blues-Rock, den sie in ›The Band With No Name‹ mal cool aufl ockerten, mal in ›She Lies In The Morning‹ poppig arondierten und mit Studiogimmicks aufmotzten.« (Good Times, Februar / März 2015)
Die Hörproben gehören zum Artikel Ten Years After: Watt (CD). Das Tracklisting kann bei diesem Artikel ggf. abweichen.
LP
1 I'm Coming On
2 My Baby Left Me
3 Think About The Times
4 I Say Yeah
5 The Band With No Name
6 Gonna Run
7 She Lies In The Morning
8 Sweet Little Sixteen (Live At Isle Of Wight Festival 1970)