State Champs: Living Proof (Limited-Edition) (Cream Colored Vinyl)
Living Proof (Limited-Edition) (Cream Colored Vinyl)
LP
LP (Long Play)
Die gute alte Vinyl - Langspielplatte.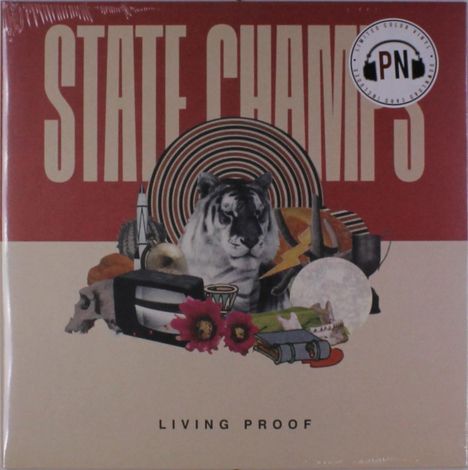 lieferbar innerhalb 1-2 Wochen
(soweit verfügbar beim Lieferanten)

Vinyl liefern wir innerhalb Deutschlands immer portofrei.
Label: Pure Noise, 2018
Bestellnummer:

8229143

Erscheinungstermin: 15.6.2018
Weitere Ausgaben von Living Proof
*** Gatefold Cover
State Champs werden mit »Living Proof« ein neues Album über Pure Noise Records veröffentlichen. Es wird das dritte Album der Pop-Punk-Band aus Albany sein. »Around The World And Back«, das letzte Album der 2010 gegründeten Band, erschien im Oktober 2015.


Die Hörproben gehören zum Artikel State Champs: Living Proof (CD). Das Tracklisting kann bei diesem Artikel ggf. abweichen.
LP
1 Criminal
2 Frozen
3 Crystal Ball
4 Dead and Gone
5 Lightning
6 Our Time To Go
7 Safe Haven
8 Something About You
9 The Fix Up
10 Cut Through The Static
11 Mine Is Gold
12 Time Machine
13 Sidelines