Roger Waters: Is This The Life We Really Want? (Digisleeve)
Is This The Life We Really Want? (Digisleeve)
CD
CD (Compact Disc)
Herkömmliche CD, die mit allen CD-Playern und Computerlaufwerken, aber auch mit den meisten SACD- oder Multiplayern abspielbar ist.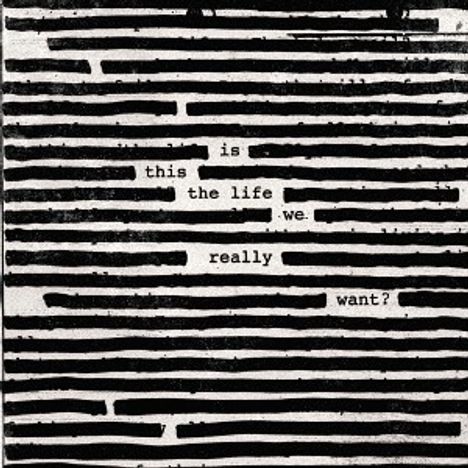 lieferbar innerhalb 2-3 Wochen
(soweit verfügbar beim Lieferanten)

Wir beschaffen die Ware speziell für Sie nach Bestelleingang.
Label: Sony, 2017
Bestellnummer:

6885627

Erscheinungstermin: 7.6.2017
Weitere Ausgaben von Is This The Life We Really Want?
*** Japan-Import
Rezensionen
»Das neue Album ist (.​.​.​) auf Referenzklassenniveau produziert von Radiohead-Produzent Nigel Goodrich.​« (Audio, Juli 2017)

»Ziemlich große Kunst mit den goldenen Pink-Floyd-Zeiten im Visier.​« (LP Magazin, 5/2017)

»Auf seinem vielleicht letzten Soloalbum inszeniert sich Roger Waters als unbeugsamer Rebell wider globale Missstände.​« (Rolling Stone, 8.​Juni 2017)
Die Hörproben gehören zum Artikel Roger Waters: Is This The Life We Really Want? (CD). Das Tracklisting kann bei diesem Artikel ggf. abweichen.
Disk 1 von 1 (CD)
1 WHEN WE WERE YOUNG
2 DEJA VU
3 THE LAST REFUGEE
4 PICTURE THAT
5 BROKEN BONES
6 IS THIS THE LIFE WE REALLY WANT
7 BIRD IN A GALE
8 THE MOST BEAUTIFUL GIRL
9 SMELL THE ROSES
10 WAIT FOR HER
11 OCEANS APART
12 PART OF ME DIED