Nick Cave & The Bad Seeds: B-Sides & Rarities (Part I)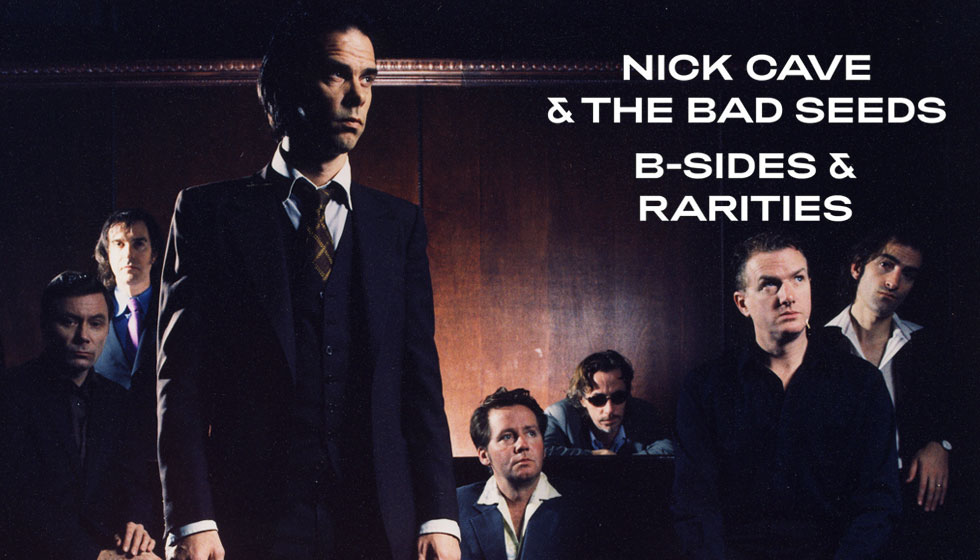 Neue und alte Raritäten
Vor 16 Jahren veröffentlichten Nick Cave & The Bad Seeds ihre erste Raritätensammlung »B-Sides & Rarities«, die sich den Anfängen der australischen Rockikonen widmet.

2021 legen sie die Kollektion nicht nur neu auf, sie setzen sie mit »B-Sides & Rarities (Part II)« außerdem fort.

Nachdem sich Teil eins den Anfängen der Band widmete, wirft Teil zwei einen Blick auf die letzten Jahre.

B-Sides & Rarities (Part I)
3 CDs
CD (Compact Disc)
Herkömmliche CD, die mit allen CD-Playern und Computerlaufwerken, aber auch mit den meisten SACD- oder Multiplayern abspielbar ist.
umgehend lieferbar, Bestand beim Lieferanten vorhanden

Label: BMG Rights, 1988-2005
Bestellnummer:

10695491

Erscheinungstermin: 22.10.2021
*** Digisleeve
Achtung: Dies ist die Nauauflage der ersten Zusammenstellung aus dem Jahr 2005. Jetzt als 3CD-Set im Digipack, mit 56 seltenen Tracks von 1988 bis 2005.

›B-Sides & Rarities Part I‹ enthält Material aus der über 30-jährigen Karriere von Nick Cave & The Bad Seeds. Die Sammlung umfasst 56 Titel auf drei CDs und enthält Raritäten, Outtakes, Coversongs und B-Seiten von 1988 - 2005. Zusammengestellt wurden die Titel von Mick Harvey.

Die Compilation erschien im Original 2005 und wird anlässlich der Veröffentlichung von »Part II« nun als Re-Edition 3CD im Digi-Package rereleased.
Disk 1 von 3 (CD)
1 Deanna (Acoustic Version)
2 The Mercy Seat (Acoustic Version)
3 City of Refuge (Acoustic Version)
4 The Moon Is in the Gutter
5 The Six Strings That Drew Blood
6 Rye Whiskey
7 Running Scared
8 Black Betty
9 Scum
10 The Girl at the Bottom of My Glass
11 The Train Song
12 Cocks 'n' Asses
13 Blue Bird
14 Helpless
15 God's Hotel
16 (I'll Love You) Till the End of the World
17 Cassiel's Song
18 Tower of Song
19 What Can I Give You?
Disk 2 von 3 (CD)
1 What a Wonderful World
2 Rainy Night In Soho
3 Lucy (Version #2)
4 Jack the Ripper (Acoustic Version)
5 Sail Away
6 There's No Night Out in the Jail
7 That's What Jazz Is to Me
8 The Willow Garden
9 The Ballad of Robert Moore and Betty Coltrane
10 King Kong Kitchee Kitchee Ki-Mi-O
11 Knoxville Girl
12 Where the Wild Roses Grow (Original Guide Vocal Version)
13 O'Malley's Bar Pt. 1
14 O'Malley's Bar Pt. 2
15 O'Malley's Bar Pt. 3
16 Time Jesum Transeuntum Et Non Riverentum
17 O'Malley's Bar Reprise
18 Red Right Hand (Scream 3 Version)
Disk 3 von 3 (CD)
1 Little Empty Boat
2 Right Now I'm A-Roaming
3 Come Into My Sleep
4 Black Hair Band Version
5 Babe, I Got You Bad
6 Sheep May Safely Graze
7 Opium Tea
8 Grief Came Riding
9 Bless His Ever Loving Heart
10 Good Good Day
11 Little Janey's Gone
12 I Feel So Good
13 Shoot Me Down
14 Swing Low
15 Little Ghost Song
16 Everything Must Converge
17 Nocturama
18 She's Leaving You
19 Under This Moon