Headland: What Rough Beast
What Rough Beast
LP
LP (Long Play)
Die gute alte Vinyl - Langspielplatte.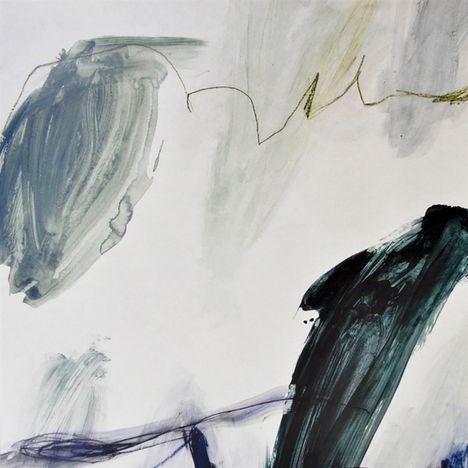 lieferbar innerhalb 2-3 Wochen
(soweit verfügbar beim Lieferanten)
Verlängerter Rückgabezeitraum bis 31. Januar 2024
Alle zur Rückgabe berechtigten Produkte, die zwischen dem 1. bis 31. Dezember 2023 gekauft wurden, können bis zum 31. Januar 2024 zurückgegeben werden.

Vinyl liefern wir innerhalb Deutschlands immer portofrei.
Label: Agitated, 2019
Bestellnummer:

9509023

Erscheinungstermin: 15.11.2019
Weitere Ausgaben von What Rough Beast
Product Information

Headland is a collective of Australian musicians that compose, record and perform soundtrack music for surf films in various forms. The group leader is Murray Paterson, an old surfer himself, who in between wrangling two red-headed boys, finds time here and there to record bits and pieces of guitarbased music. Mostly he heads to Nashuaville where his longtime colleague from a previous life in arts education, Les Dorahy, has set up a small recording studio in the old Booyong General Store, situated in the Byron Bay Hinterland. Whenever friends visit their part of the world, they drop past and join in. Most of the music remains instrumental but this new album is a collection of songs.

One of Murray's comrades from his days with Tex Perkins and The Dark Horses is Joel Silbersher. Joel has been a longtime Headland collaborator-playing bass and guitar-but while recording material for the new album, vocal melodies kept finding their way into Murray's instrumentals. Soon there seemed enough of a coherent lyrical theme to build an album around. There's a song about installing a dishwasher. There's one about a soccer ball filled with blood, and one from the point of view of a lizard. The topic of love among the elderly gets a look in, and there's a drone called Face in the Sky, which is about a face in the sky. There is some nice instrumentation touches here too with cello (Tahiti Jones), pedal steel (Danny Widdicombe), double bass (Melissa ›Curly‹ Hunt), violin/melotron (Amanda Brown - GO BETWEENS), percussion (Luke Peacock) and organ (Whitey White) fleshing out the core band of Paterson, Silbersher, accordionist Les Dorahy and drummer Brock Fitzgerald.

During the recordings, a good friend of the band, Australian rock legend Spencer P. Jones sadly departed. One of his melodies and lyric was dovetailed to a Paterson instrumental and Ode to Death Trip became an emotional tribute to mark his passing. A couple of other covers appear on the album. There is a surprising, acoustic rendition of Motörhead's Deaf Forever and a version of John Sebastian's Darlin' Be Home Soon. This last is a relic from 2007 when following a hard-drive meltdown at Nashuaville, the only remaining recording of a late night jam was an unedited headphone mix. It seems though, it was impossible to exclude this from the collection. There's still enough of the spacious Australian land- and seascapes to satisfy fans of the previous Headland albums (sound/track 2013, Cosy 2015, True Flowers from this Painted World 2017), journeys through a sonic architecture centred around the motion of the ocean and it's meeting with the coastline. But a narrative of loss and longing sits on the surface here: Silbersher's voicing is an emotive thread that breaches at all the right times. There are references to the likes of Alex Chilton, Nick Drake and Daniel Lanois but Christian Pyle (Prawn & Spanner Studio) brings a sensitivity to the mix so that any references float rather than reveal themselves in bold relief. What Rough Beast marks the development of an ensemble and documents a sense of meaning embedded with the tone of place. File under Salty.


Die Hörproben gehören zum Artikel Headland: What Rough Beast (CD). Das Tracklisting kann bei diesem Artikel ggf. abweichen.
LP
1 Let's Get On With It
2 I Will Fix This
3 Reverse Painting
4 Ode To Death Trip
5 O Tulip
6 Deaf Forever
7 Build A Good Bubble
8 Clattering Thing
9 Betrayal
10 Komodo
11 What Rough Beast
12 Face In The Sky
13 Darlin' Be Home Soon