This Mortal Coil: Blood (Limited Edition) (HDCD)
Blood (Limited Edition) (HDCD)
CD
CD (Compact Disc)
Herkömmliche CD, die mit allen CD-Playern und Computerlaufwerken, aber auch mit den meisten SACD- oder Multiplayern abspielbar ist.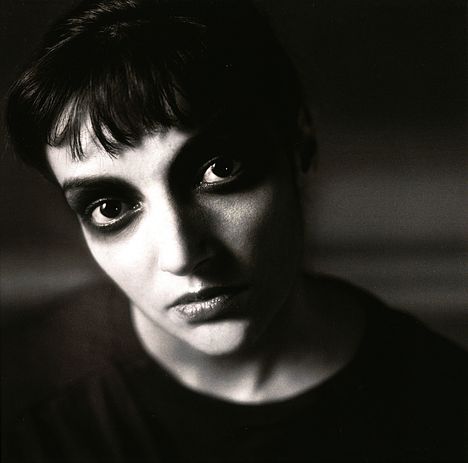 Label: 4AD, 1991
Bestellnummer:

2834589

Erscheinungstermin: 7.12.2018
Weitere Ausgaben von Blood
* HDCD - High Definition CD
*** Digisleeve
*** Japan-Pressung
Gesamtverkaufsrang: 6908
Verkaufsrang in CDs: 2689
Product Information

Landing at the start of a new decade, after much had happened in both producer Ivo Watts-Russell's life and with his 4AD label, the final part of the This Mortal Coil trilogy, Blood (1991), felt like a perfect conclusion.

Meticulously orchestrated, vocalists Alison Limerick, Deirdre and Louise Rutkowski return from the second album with Caroline Crawley (Shelleyan Orphan / Babacar) and 4AD signees Heidi Berry, Kim Deal (Pixies / The Breeders), Tanya Donelly (Throwing Muses / The Breeders / Belly) and Pieter Nooten all signed up.
Rezensionen
».​.​.​ und das insgesamt ruhige Blood orientierte sich wieder am Erstling, allerdings im moderneren Soundgewand.​« (Good Times, Dezember 2018/Januar 2019)

»Shedding some of its chillier post-punk components, blossoming into material airy and gorgeous.​ Covers — many from the psychedelic era — still dominate the material, but they are largely indistinguishable from the originals, so seamless is (it's) indelible tone.​ Blood is a treasure.​« (Consequence of Sound)
Disk 1 von 1 (CD)
1 The Lacemaker
2 Mr. Somewhere
3 Andialu
4 With Tomorrow
5 Loose Joints
6 You and your sister
7 Nature's Way
8 I Come And Stand At Every Door
9 Bitter
10 Baby Ray Baby
11 Several Times
12 The Lacemaker II
13 Late Night
14 Ruddy And Wretched
15 Help Me Lift You Up
16 Carolyn's Song
17 D.D. And E.
18 'Til I Gain Control Again
19 Dreams Are Like Water
20 I Am The Cosmos
21 (Nothing But) Blood