Harry Connick Jr.: True Love: A Celebration Of Cole Porter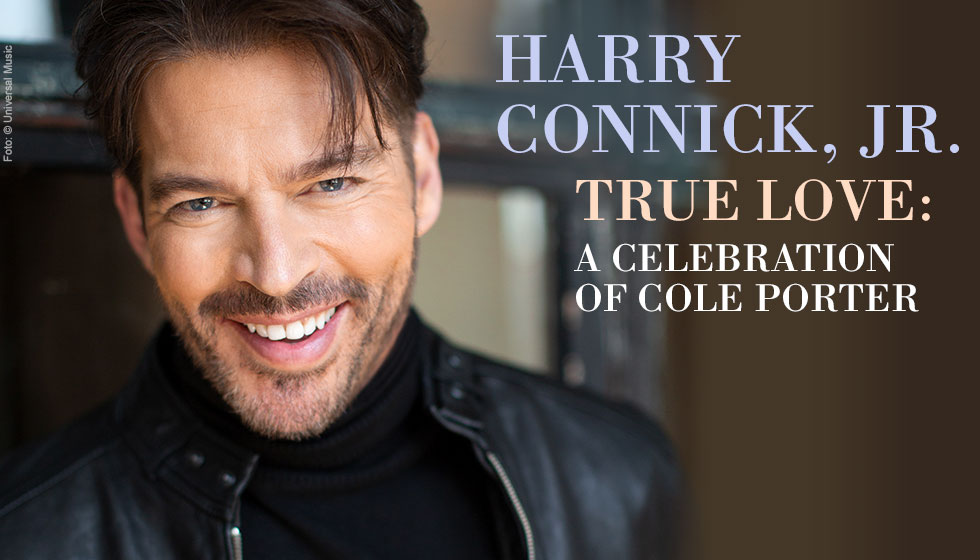 Wahre Liebe
»True Love: A Celebration Of Cole Porter«, der Name von Harry Connick Jr.s 2019er-Album ist Programm. Der US-amerikanische Sänger und Pianist zeigt darauf seine Liebe zum Jazz und zur Musik des legendären Komponisten und Liedtexters Cole Porter.

Freuen Sie sich auf einige spannende Interpretationen von Klassikern und Evergreens.
True Love: A Celebration Of Cole Porter
CD
CD (Compact Disc)
Herkömmliche CD, die mit allen CD-Playern und Computerlaufwerken, aber auch mit den meisten SACD- oder Multiplayern abspielbar ist.
umgehend lieferbar, Bestand beim Lieferanten vorhanden
Label: Verve, 2019
Bestellnummer:

9425892

Erscheinungstermin: 25.10.2019
Weitere Ausgaben von True Love: A Celebration Of Cole Porter
*** Digisleeve
Sänger, Pianist und Bandleader Harry Connick, Jr. hat sich in den letzten Jahren musikalisch rar gemacht. Jetzt kommt er mit den swingenden Songs einer echten Legende zurück!

Connick war die musikalische Stimme des Filmklassikers »Harry & Sally« und brachte den swingenden Jazzgesang lange vor Nachzüglern wie Michael Bublé in die Charts. 30 Millionen Alben verkauft man nicht mal so nebenbei.

In den letzten Jahren machte er als Schauspieler und mit einer erfolgreichen US-Talkshow von sich reden, aber jetzt swingt er endlich wieder! Sein Verve-Debüt »True Love« versammelt Ohrwürmer des Broadway-Songwriters Cole Porter, darunter Evergreens wie »Anything Goes«, »Just One Of Those Things« und den Titelsong, bekannt aus dem Filmklassiker »High Society«.

Mit »True Love« ist Harry Connick, Jr. nach seiner Film- und TV-Karriere ein fabelhaftes Musik-Comeback gelungen.


Rezensionen
»Er hat alles ausgesucht, Bigband und Streicher arrangiert und dann die Vocals eingesungen – ein Mainstreamalbum ohne Fehl und Tadel.« (Jazz thing, November 2019 - Januar 2020)
1 Anything Goes
2 I Love Paris
3 I Concentrate On You
4 All Of You
5 Mind If I Make Love To You
6 Just One Of Those Things
7 In The Still Of The Night
8 Why Can't You Behave
9 Begin The Beguine
10 You'd Be So Nice To Come Home To
11 True Love
12 You're Sensational
13 You Do Something To Me
Mehr von Verve