Tove Alsterdal: You Will Never Be Found
You Will Never Be Found
Buch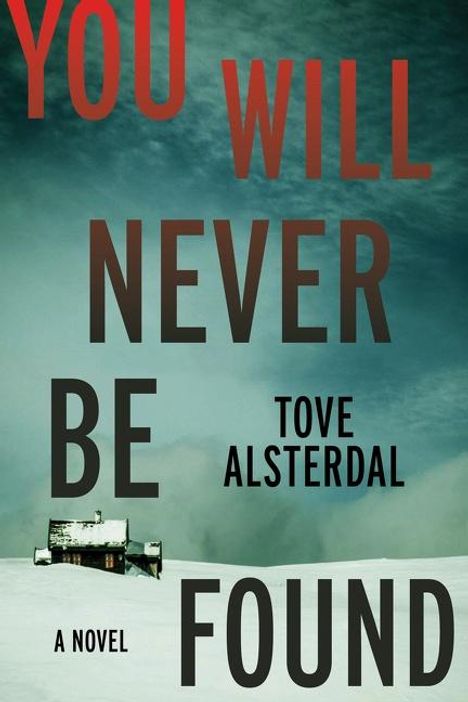 Lieferzeit beträgt mind. 4 Wochen
(soweit verfügbar beim Lieferanten)
HARPERCOLLINS, 01/2023
Sprache: Englisch
ISBN-13:

9780063115118

Bestellnummer: 11028603
Umfang: 288 Seiten
Gewicht: 454 g
Maße: 221 x 163 mm
Stärke: 41 mm
Erscheinungstermin: 10.1.2023
Serie: The High Coast - Band 2

Achtung: Artikel ist nicht in deutscher Sprache!
Weitere Ausgaben von You Will Never Be Found
Klappentext
Detective Eira Sjodin, introduced in the electrifying Swedish crime thriller We Know You Remember, races to solve a disappearance that hits chillingly close to home in the second book in the High Coast series, hailed by People as ?Nordic noir at its best.?
In the small mining town of Malmberget, north of the Arctic Circle, residents and their houses are being relocated. As the mine that built the town slowly swallows it street by street, building by building, the memories of the community have collapsed into the huge pit they call ?the hole.? Only a few stubborn souls cling to their homes, refusing to leave. When two workers making their final preparations hear a sound coming from a basement, they break a cellar window and find a terrified man curled up in a corner.
In Ådalen, 700 kilometers away, police officer Eira Sjödin is investigating the disappearance of a man reported missing by his ex-wife. Eira and her colleagues search his apartment, contact his friends and relatives, and query local hospitals, but the man has vanished without a trace.
Eira knows the pain of loss?she mourns for her mother, whose mind has been stolen by dementia. To escape her loneliness and her memories, Eira loses herself in a casual affair. But she's wholly unprepared when her feelings deepen for GG, who is twenty years her senior?and her boss.
When the diligent GG doesn't show up for work two days in a row, Eira and her colleagues quickly realize that something is wrong?their boss has gone missing. In the dramatic second installment of the High Coast Series, Eira Sjödin finds herself at the mercy of an elusive perpetrator?and of a love she can no longer deny.
Biografie (Tove Alsterdal)
Tove Alsterdal, 1960 in Malmö geboren, lebt in Stockholm. Sie hat viele Jahre als Journalistin sowie für Theater und Film als Autorin gearbeitet.