Dave Goulson: Silent Earth: Averting the Insect Apocalypse
Silent Earth: Averting the Insect Apocalypse
Buch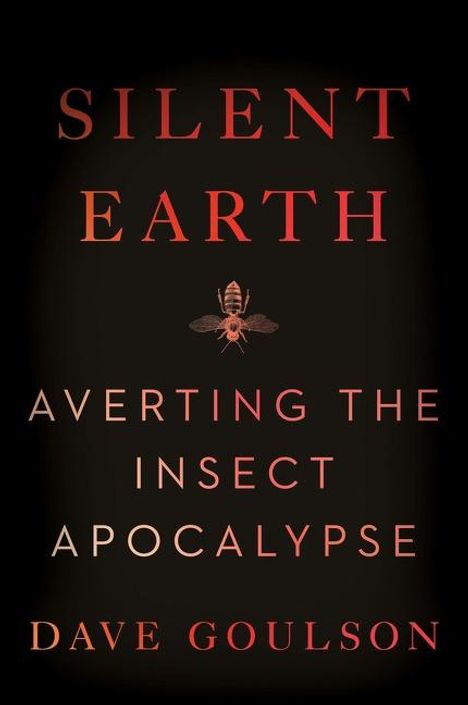 lieferbar innerhalb 1-2 Wochen
(soweit verfügbar beim Lieferanten)
PERENNIAL, 09/2022
Einband: Kartoniert / Broschiert
Sprache: Englisch
ISBN-13:

9780063088214

Bestellnummer: 10883679
Umfang: 336 Seiten
Gewicht: 254 g
Maße: 202 x 136 mm
Stärke: 23 mm
Erscheinungstermin: 27.9.2022

Achtung: Artikel ist nicht in deutscher Sprache!
Weitere Ausgaben von Silent Earth: Averting the Insect Apocalypse
Klappentext
?A terrific book...A thoughtful explanation of how the dramatic decline of insect species and numbers poses a dire threat to all life on earth.? (Booklist, Starred Review)
In the tradition of Rachel Carson's groundbreaking environmental classic Silent Spring, an award-winning entomologist and conservationist explains the importance of insects to our survival, and offers a clarion call to avoid a looming ecological disaster of our own making.
Drawing on thirty years of research, Goulson has written an accessible, fascinating, and important book that examines the evidence of an alarming drop in insect numbers around the world. ?If we lose the insects, then everything is going to collapse,? he warned in a recent interview in the New York Times?beginning with humans' food supply. The main cause of this decrease in insect populations is the indiscriminate use of chemical pesticides. Hence, Silent Earth's nod to Rachel Carson's classic Silent Spring which, when published in 1962, led to the global banning of DDT. This was a huge victory for science and ecological health at the time.
Yet before long, new pesticides just as lethal as DDT were introduced, and today, humanity finds itself on the brink of a new crisis. What will happen when the bugs are all gone? Goulson explores the intrinsic connection between climate change, nature, wildlife, and the shrinking biodiversity and analyzes the harmful impact for the earth and its inhabitants.
Meanwhile we have all read stories about hive collapse syndrome affecting honeybee colonies and the tragic decline of monarch butterflies in North America, and more. But it is not too late to arrest this decline, and Silent Earth should be the clarion call. Smart, eye-opening, and essential, Silent Earth is a forceful call to action to save our world, and ultimately, ourselves.
Silent Earth includes approximately 20 black-and-white illustrations and charts and graphs.
Biografie
Prof Dave Goulson has had a lifelong interest in insects, having started collecting butterflies as a small boy. After a degree in Biology at Oxford University and a PhD at Oxford Brookes University, he obtained a lectureship at the University of Southampton in 1995, where he stayed for 11 years. He is now Professor of Biological Sciences and Head of the School of Biological & Environmental Sciences at the University of Stirling. In 2006 he founded the Bumblebee Conservation Trust, a membership-based charity devoted to the active promotion of bee conservation in the UK; the trust now has 3,000 members.