Eurovision Song Contest Liverpool 2023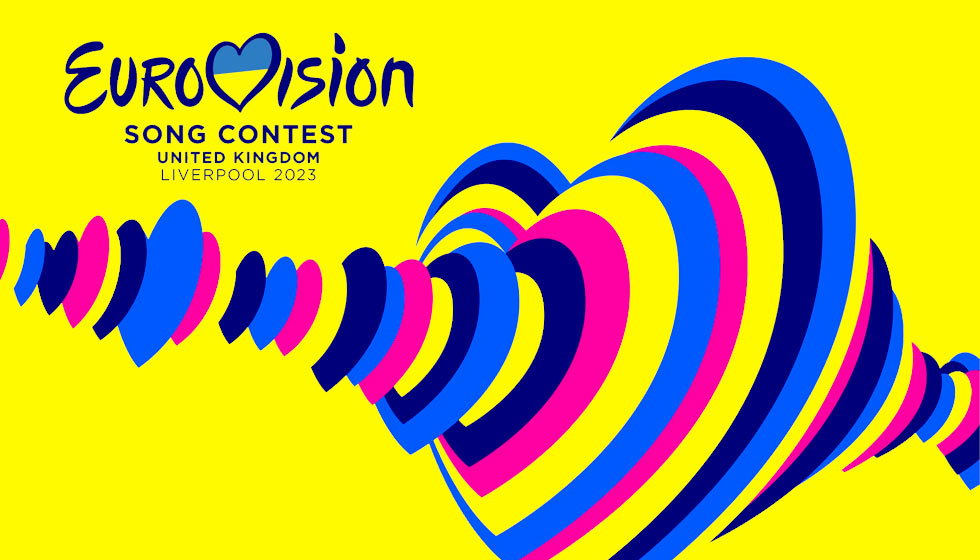 Eurovision – 12 Points
Im Mai steigt das große Finale und schon jetzt könnt ihr euch die neue Zusammenstellung »Eurovision Song Contest Liverpool 2023« auf 2 CDs nach Hause holen.

Darauf sind alle 37 Beiträge der teilnehmenden Nationen enthalten. Darunter die Songs der letztjährigen Siegernation Ukraine, der diesjährigen Ausrichter England und natürlich die deutsche ESC-Hoffnung Lord Of The Lost. Ob ihr Dark-Rock mit Glam-Faktor die internationalen Juroren überzeugen wird?
Eurovision Song Contest Liverpool 2023
2 CDs
CD (Compact Disc)
Herkömmliche CD, die mit allen CD-Playern und Computerlaufwerken, aber auch mit den meisten SACD- oder Multiplayern abspielbar ist.
Label: PolyStar, 2023
Bestellnummer:

11428684

Erscheinungstermin: 28.4.2023
Weitere Ausgaben von Eurovision Song Contest Liverpool 2023
Gesamtverkaufsrang: 10371
Verkaufsrang in CDs: 3951
Der Eurovision Song Contest geht dieses Jahr in die 67. Runde und wird ersatzweise in Liverpool ausgetragen, nachdem letztes Jahr die Ukraine gewonnen hat. 37 Länder treten an, und die große Final Show findet am 13. Mai statt.

2023 geht eine wilde Dark-Rock-Band aus Hamburg für Deutschland an den Start: Lord Of The Lost mit »Blood And Glitter«.
Das Album zur Show mit allen 37 Beiträgen erscheint als 2CD, limitierte 3LP, Downloadalbum und ab Ende Juni als 3DVD.


Disk 1 von 2 (CD)
1 Albania: Albina and Kelmendi Family: Duje
2 Armenia: Brunette: Future Lover
3 Austria: Teya & Salena: Who The Hell Is Edgar
4 Australia: Voyager: Promise
5 Azerbaijan: TuralTuranX: Tell Me More
6 Belgium: Gustaph: Because Of You
7 Switzerland: Remo Forrer: Watergun
8 Cyprus: Andrew Lambrou: Break a Broken Heart
9 Czechia: Vesna: My Sister's Crown
10 Germany: Lord Of The Lost: Blood & Glitter
11 Denmark: Reiley: Breaking My Heart
12 Estonia: Alika: Bridges
13 Spain: Blanca Paloma: Ea Ea
14 Finland: Käärijä: Cha Cha Cha
15 France: La Zarra: Évidemment
16 UK: Mae Muller: I Wrote A Song
17 Georgia: Iru: Echo
18 Greece: Victor Vernicos: What They Say
Disk 2 von 2 (CD)
1 Croatia: Let 3: Mama ŠC!
2 Ireland: Wild Youth: We Are One
3 Israel: Noa Kirel: Unicorn
4 Iceland: Diljá: Power
5 Italy: Marco Mengoni: Due Vite
6 Lithuania: Monika Linkyte: Stay
7 Latvia: Sudden Lights: Aija
8 Moldova: Pasha Parfeny: Soarele si Luna
9 Malta: The Busker: Dance (Our Own Party)
10 Netherlands: Mia Nicolai & Dion Cooper: Burning Daylight
11 Norway: Alessandra: Queen of Kings
12 Poland: Blanka: Solo
13 Portugal: Mimicat: Ai Coracao
14 Romania: Theodor Andrei: D.G.T. (Off and On)
15 Serbia: Luke Black: Samo Mi Se Spava
16 Sweden: Loreen: Tattoo
17 Slovenia: Joker Out: Carpe Diem
18 San Marino: Piqued Jacks: Like an Animal
19 Ukraine: Tvorchi: Heart of Steel