Goldmund: The Time It Takes
The Time It Takes
CD
CD (Compact Disc)
Herkömmliche CD, die mit allen CD-Playern und Computerlaufwerken, aber auch mit den meisten SACD- oder Multiplayern abspielbar ist.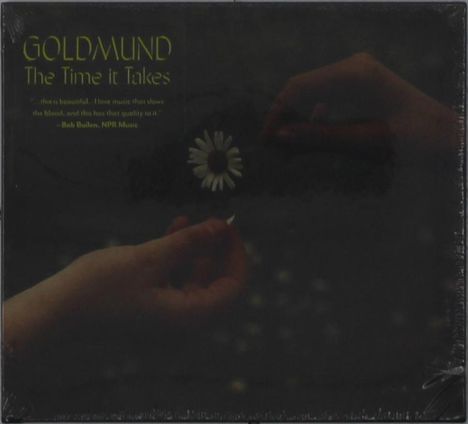 lieferbar innerhalb einer Woche
(soweit verfügbar beim Lieferanten)
Label: Western Vinyl
Bestellnummer:

10266848

Erscheinungstermin: 16.10.2020
Weitere Ausgaben von The Time It Takes
*** Digisleeve
Product Information

Pennsylvania native Keith Kenniff's output as Goldmund has established him as one of the preeminent composers of minimal piano-based ambient music alongside peers like Hauschka, Dustin O'Halloran, and even Ryuichi Sakamoto, who himself once described Kenniff's work as »so, so, so beautiful«.

His recordings tread sincerely along paths laden with dusty timbres, diffuse synthesizer, and soaring string textures tinted by the muted glow of a cloudy analog sky above. On The Time it Takes, Goldmund's newest book of aural polaroids, Kenniff somehow manages to deepen the emotionality of his already affecting project, creating a space in which to unfold the sorrows of a troubling age and revel in the hope and beauty that follow thereafter.

In this sense, The Time it Takes tackles grief head-on, unadorned by themes of escapism or pastorality, and marks another entry in an impressively consistent body of work. Throughout the album Kenniff further proves his skill of crafting sound-design vignettes that are personal, private, and hushed, yet simultaneously grand, colossal, and profound. Nostalgia sometimes suffers the role of low hanging fruit for the marketing world, or worse, a symptom of the stunted development of a generation facing backward in a world that moves unrelentingly forward. But instead of engaging in reductive and culpable pastiche, Kenniff dispels any notions of nostalgia's counterproductivity by using our collective memory as just another brush to paint with, thereby wresting his music from any linear cultural timeline. To that end there are few artistic voices as distinc t as Goldmund's.

Magically conjuring grandeur from only a few simple ingredients (piano, synthesizer, reverb, and a little more) Kenniff's sound has become so universal that you'd be forgiven for not knowing who it belongs to. Knock offs be damned, every Goldmund recording is cut from an inimitable fabric woven out of emotional realism, honesty, vivid imagination, and skillful restraint.


Disk 1 von 1 (CD)
1 Day In Day Out
2 Forever
3 Memory Itself
4 Of No Other
5 Abandon
6 Pavane
7 For Old Times
8 The One Who Stands By
9 The End
10 Respite
11 Rivulet
12 For A Time
13 From One Place To Another
14 The Night
15 The Valley In Between
Mehr von Goldmund