The Many Faces Of Prince
3 CDs
CD (Compact Disc)
Herkömmliche CD, die mit allen CD-Playern und Computerlaufwerken, aber auch mit den meisten SACD- oder Multiplayern abspielbar ist.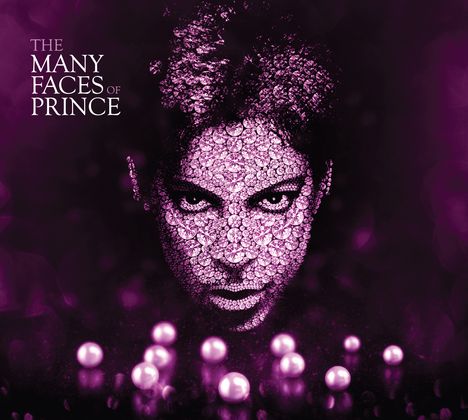 Nur noch 1 Stück am Lager. Danach versandfertig innerhalb 2-3 Wochen (soweit verfügbar beim Lieferanten)
Weitere Ausgaben von The Many Faces Of Prince
*** Digipack
Der unerwartete Tod von Prince im Jahr 2016 schockierte die musikalische Welt, nicht nur weil er so früh gestorben ist, sondern vor allem, weil eines der größten Musiktalente der letzten 50 Jahre verstarb. The Many Faces Of Prince ist eine innige Hommage an seine Arbeit und zeigt einige weniger bekannte Facetten seiner Karriere.

Darunter die Anfänge als Teil der Funkgruppe 94 East und alternative Versionen seiner Songs von Popstars wie Chaka Khan, Gary Numan, Dead Or Alive und Sheila E.

Mit vielen Abbildungen und remastertem Sound erweitern The Many Faces of Prince die The Many Faces-Reihe im Vinyl-Format und ist für jeden Musikfan, der in das Erbe eines der größten Künstler unserer Zeit eintauchen möchte, ein Produkt von größtem Interesse.


Disk 1 von 3 (CD)
1 Prince: Just another sucker
2 Prince: Dance to the music of the world
3 Prince: If you feel like dancin'
4 Prince: One man jam
5 Prince: You can be my teacher
6 Prince: If we don't
7 Prince: Lovin' cup
8 Prince: Games
9 Prince: If you see me first
10 Prince: Love, love, love
11 Prince: Better than you think
12 Prince: I'll always love you
13 Prince: Dance to the music of the world (Rehearsal)
Disk 2 von 3 (CD)
1 Sheila E: The glamorous life
2 Adeva: 1999
3 Art Of Noise feat. Tom Jones: Kiss
4 Miles, Buddy: Baby I'm a star
5 Heaven 17: Sign o'the times
6 Ice-T: Head
7 Numan, Gary: U got the look
8 Dead Or Alive: Pop life
9 Holloway, Loleatta: I wanna be your lover
10 Information Society: Controversy
11 Sigue Sigue Sputnik: I could never take the place of your man
12 Khan, Chaka: I feel for you
13 fDeluxe feat. Wendy & Lisa: The vigil
14 fDeluxe feat. Wendy & Lisa: Lover
Disk 3 von 3 (CD)
1 One Way: Let's talk
2 Lakeside: Fantastic voyage
3 Sly & The Family Stone: Family affair
4 Grandmaster Flash feat. Melle Mel: White lines
5 War: You got the power
6 Fatback Band: (Are you ready) do the bus stop
7 Stubblefield, Clyde: Party in the kitchen
8 Chi-Lites: Give more power to the people
9 Meters: Look-ka py py
10 Temptations: Papa was a rolling stone
11 Barrabás: Wild safari
12 Real Thing: Flash
13 Dorsey, Lee: Give it up
14 Brown, James with The Famous Flames: Please, please, please