Katie Melua: Ultimate Collection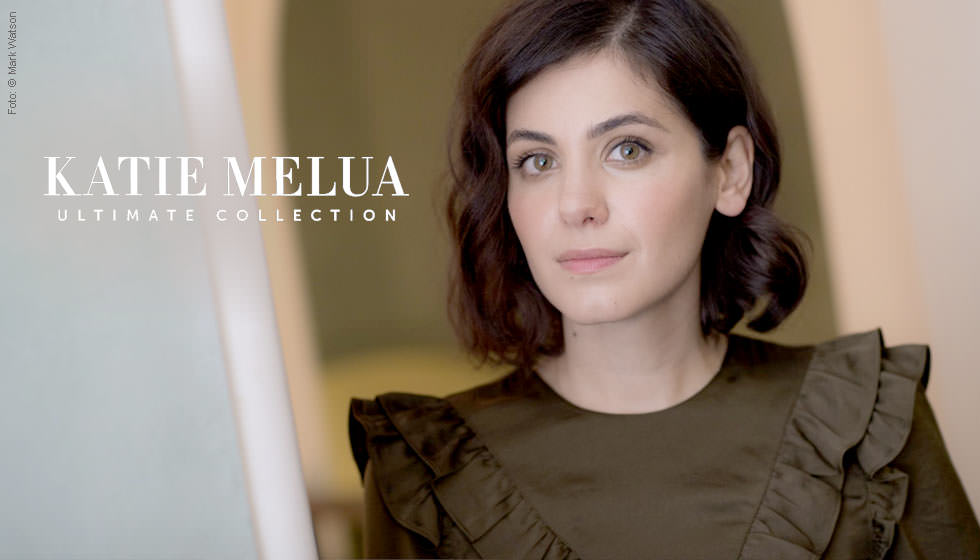 Retrospektive
15 Jahre sind vergangen, seit Katie Melua ihr Debütalbum »Call Off The Search« veröffentlichte. Seitdem folgten sechs weitere Longplayer, die es in Großbritannien alle in die Top 10 der Charts geschafft haben.

Da ist es an der Zeit, ihr kreatives Schaffen einmal Revue passieren zu lassen. »Ultimate Collection« heißt ihre 2018er-Greatest-Hits-Sammlung.
Ultimate Collection
2 CDs
CD (Compact Disc)
Herkömmliche CD, die mit allen CD-Playern und Computerlaufwerken, aber auch mit den meisten SACD- oder Multiplayern abspielbar ist.
Label: Warner
Bestellnummer:

8731783

Erscheinungstermin: 5.10.2018
*** Digisleeve
30 Songs aus 15 Jahren, die ultimative Sammlung
2018 wagt die georgisch-britische Sängerin, Songwriterin und Musikerin Katie Melua einen Blick zurück und präsentiert mit »Ultimate Collection« ein karriereumspannendes Best-of mit 30 Songs aus 15 Jahren und sieben Studioalben.

Die Auswahl der Songs traf Katie Melua selbst. Neben Klassikern und Hits warten auf ihrer »Ultimate Collection« auch eine Coverversion von Stings »Fields Of Gold« sowie zwei brandneue Cover von Simon & Garfunkels »Bridge Over Troubled Water«, aufgenommen 2018 in Georgien mit dem Gori Women's Choir und dem Georgian Philharmonic Orchestra, und Shirley Basseys »Diamonds Are Forever«.

»Ultimate Collection«, der Name dieser Sammlung ist Programm, denn mehr Katie Melua auf einem Album geht nicht.
Rezensionen
»Die als Kind aus Georgien geflüchtete Sängerin Katie Melua hat eine der schönsten Stimmen überhaupt. Wie schön, das zeigt diese gut zusammengestellte Compilation ...« (Audio, Januar 2019)
Disk 1 von 2
1 Nine Million Bicycles
2 What a Wonderful World (with Eva Cassidy)
3 Plane Song
4 The One I Love Is Gone
5 Crawling Up a Hill
6 In My Secret Life
7 The Love I'm Frightened Of
8 Red Balloons
9 Belfast
10 A Time to Buy
11 What I Miss About You
12 Spider's Web (Single Version)
13 Thank You Stars
14 I Will Be There
15 River
Disk 2 von 2
1 The Closest Thing to Crazy
2 Dreams on Fire
3 Wonderful Life
4 If You Are so Beautiful
5 Piece By Piece
6 The Little Swallow
7 Just Like Heaven
8 Call off the Search
9 The Walls Of The World
10 The Flood
11 Tiger in the Night
12 I Cried For You
13 If You Were A Sailboat
14 Where Does The Ocean Go?
15 Perfect World
16 BONUS TRACKS:Bridge Over Troubled Water (with The Georgian Philharmonic Orchestra)
17 Diamonds Are Forever
18 Fields Of Gold (Official BBCbc Children In Need Single 2017)