Five Finger Death Punch: American Capitalist
American Capitalist
LP
LP (Long Play)
Die gute alte Vinyl - Langspielplatte.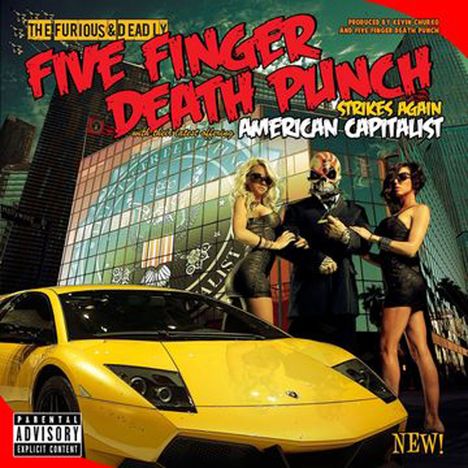 lieferbar innerhalb 1-2 Wochen
(soweit verfügbar beim Lieferanten)

Vinyl liefern wir innerhalb Deutschlands immer portofrei.
Label: Membran, 2011
Bestellnummer:

8398135

Erscheinungstermin: 27.7.2018
*** Gatefold Cover
* Explicit Lyrics
Reissue of American Capitalist, the third studio album by the American heavy metal band Five Finger Death Punch, originally released on October 11, 2011.