Barry Gibb: Greenfields: The Gibb Brothers' Songbook Vol. 1 (180g)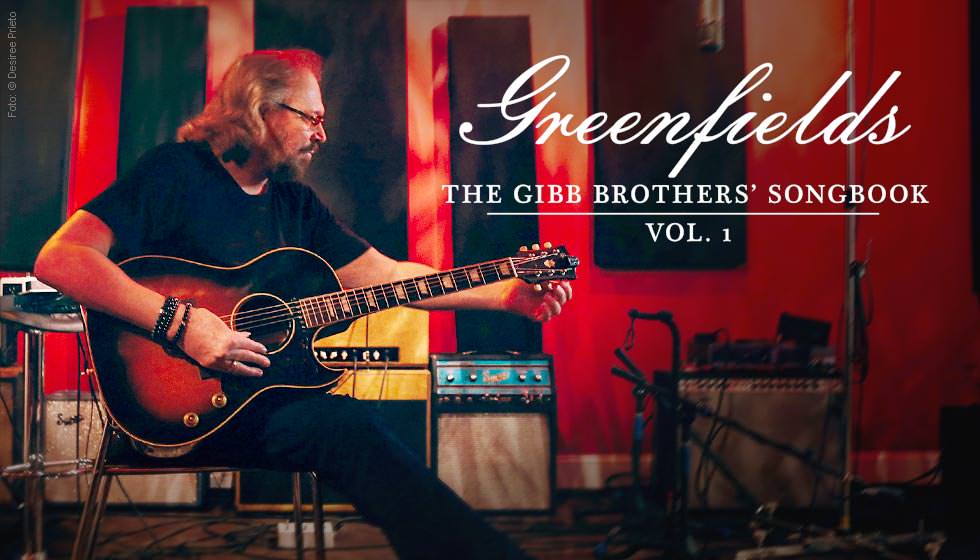 Das Countryalbum
Mit den Bee Gees schrieb Barry Gibb Musikgeschichte. 2021 präsentiert der Sänger und Musiker, Komponist und Musikproduzent nun ein neues Soloalbum »Greenfields: The Gibb Brothers' Songbook«, für das er sich einen Traum erfüllte.

Zusammen mit einigen der größten Country-Stars der Welt nahm er ein paar Bee-Gees-Originale neu auf und verpasste ihnen ein völlig neues Gewand.
Greenfields: The Gibb Brothers' Songbook Vol. 1 (180g)
2 LPs
LP (Long Play)
Die gute alte Vinyl - Langspielplatte.

Vinyl liefern wir innerhalb Deutschlands immer portofrei.
Label: Capitol, 2021
Bestellnummer:

10356656

Erscheinungstermin: 8.1.2021
*** Gatefold Cover
Gesamtverkaufsrang: 7210
Verkaufsrang in LPs: 2838
Barry Gibb ist ein britisch-australischer Komponist und Musikproduzent. Er ist ehemaliger Sänger und Gitarrist der Musikgruppe Bee Gees. Er gründete 1958 zusammen mit seinen Brüdern die Bee Gees.
Als Mitglied der Bee Gees spielte Barry Gitarre und war in den meisten Hits der Gruppe als Leadsänger zu hören. Er betätigte sich aber auch außerhalb der Band.
Er ist der dritterfolgreichste britische Plattenproduzent. Er produzierte die meisten britischen Nummer-eins-Hits. Das Lied Morning of My Life, geschrieben von den Bee Gees, wurde 1967 der größte Hit des Duos Esther & Abi Ofarim in Deutschland.

Barry Gibb veröffentlichte drei Soloalben, Now Voyager (1984), die Filmmusik zu Hawks - Die Falken (1988), einem Film mit Timothy Dalton und In the Now (2016).
Er landete 1984 mit dem Album "New Voyager" auf Platz 38 der deutschen Charts. 2016 erreichte sein Album "In The Now" Platz 12 in Deutschland. Das 1981 von ihm produzierte Album "Guilty" erreichte Platz 4 in Deutschland und wurde mit Platin ausgezeichnet.


Rezensionen
»Musik, die keinem weh tut, in die man sich aber wie in ein fluffiges Federbett herrlich fallen lassen kann.« (Stereo, April 2021)
1 I've Gotta Get A Message To You" feat. Keith Urban
2 Words Of A Fool" feat. Jason Isbell
3 Run To Me" feat. Brandi Carlile
4 Too Much Heaven" feat. Alison Krauss
5 Lonely Days" feat. Little Big Town
6 Words" feat. Dolly Parton
7 Jive Talkin" feat. Miranda Lambert and Jay Buchanan
8 How Deep Is Your Love" feat. Little Big Town & Tommy Emmanuel
1 How Can You Mend A Broken Heart" feat. Sheryl Crow
2 To Love Somebody" feat. Jay Buchanan
3 Rest Your Love On Me" feat. Olivia Newton-John
4 Butterfly" feat. Gillian Welch & David Rawlings