The Byrds: The Very Best Of The Byrds
The Very Best Of The Byrds
CD
CD (Compact Disc)
Herkömmliche CD, die mit allen CD-Playern und Computerlaufwerken, aber auch mit den meisten SACD- oder Multiplayern abspielbar ist.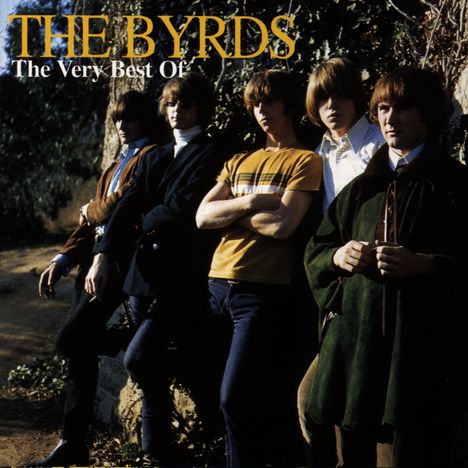 lieferbar innerhalb einer Woche
(soweit verfügbar beim Lieferanten)
Label: Sony
Bestellnummer:

3313084

Erscheinungstermin: 21.7.1997
*** digitally remeastered
6665
The Byrds sind eine der erfolgreichsten US-Bands der 60er Jahre. Das Line-Up bestand aus Roger McGuinn, Gene Clark, David Crosby, Chris Hillman und Michael Clarke. The Byrds waren mit ihrer folkigen Country-Rockmusik gewissermaßen die Urzelle für Band wie die Flying Burrito Brothers, Crosby Stills Nash & Young und Poco. Die vorliegende CD faßt 16 der besten Songs von The Byrds zusammen. Mancher mag ihre Megahits vermissen, doch wenn man das Tracklisting genauer betrachtet, versteht man schnell, warum diese CD "The Very Best Of The Byrds" heißt. Hier sind die essentiellen Tracks des Quintetts versammelt – jene Songs, die den Mythos der Band begründet haben.
Rezensionen
F.​ Schöler in Stereo 11/97: "Wunderschönes Cover, nicht weniger als 27 Aufnahmen, erstklassige Remix/Remaster- Versionen und das alles zu lachhaft niedrigem Preis.​ Von allen jemals veröffentlichten "Very Best of"- Samplern ist dieser wohl der allerbeste überhaupt, was Klasse und Masse der gebotenen Musik angeht.​"
Disk 1 von 1 (CD)
1 Mr. Tambourine Man
2 All I Really Want To Do
3 Chimes Of Freedom
4 I'Ll Feel A Whole Lot Better
5 Turn! Turn! Turn! (To Everything There Is A Season)
6 The Times They Are A-Changin'
7 The World Turns All Around Her
8 It Won't Be Wrong
9 He Was A Friend Of Mine
10 Eight Miles High
11 5d (Fifth Dimension)
12 Mr. Spaceman
13 So you want to be a rock 'n' roll star
14 My Back Pages
15 Renaissance Fair
16 Goin' Back
17 Wasn't Born To Follow
18 Dolphin's Smile
19 You Ain't Goin' Nowhere
20 One Hundred Years From Now
21 You're Still On My Mind
22 Hickory Wind
23 Ballad Of Easy Rider
24 Jesus Is Just Alright
25 It's all over now, baby blue
26 Lay Lady Lay
27 Chestnut Mare