Ambrose Akinmusire: On The Tender Spot Of Every Calloused Moment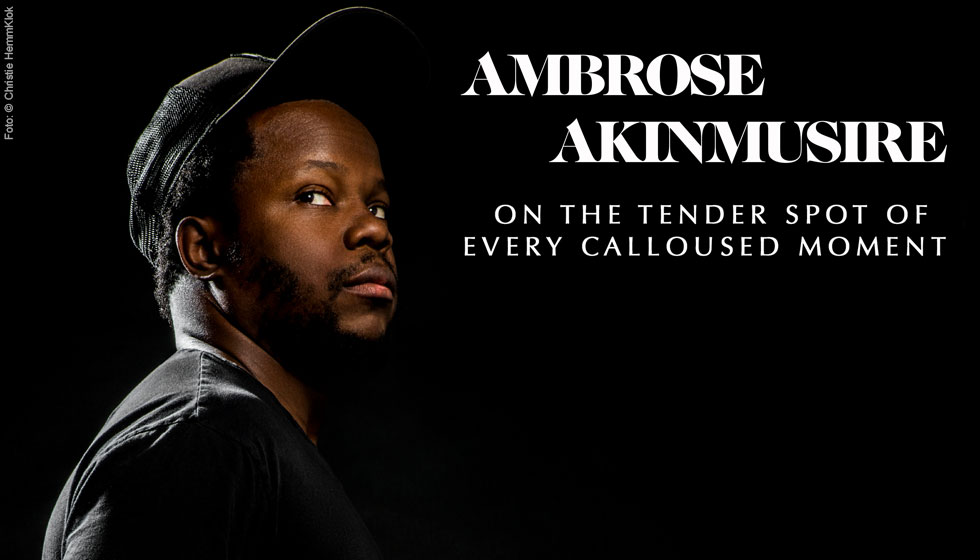 Brillanter Musiker, starker Bandleader
Ambrose Akinmusire veröffentlichte 2020 ein fesselndes Quartettalbum.

Elf Originalkompositionen hat der US-amerikanische Trompeter dafür mit seinen langjährigen Bandkollegen, dem Pianisten Sam Harris, dem Bassisten Harish Raghavan und dem Schlagzeuger Justin Brown aufgenommen.

Auf »On The Tender Spot Of Every Calloused Moment« entpuppt er sich einmal mehr als brillanter Musiker und starker Bandleader.

On The Tender Spot Of Every Calloused Moment
LP
LP (Long Play)
Die gute alte Vinyl - Langspielplatte.
Derzeit nicht erhältlich.
Lassen Sie sich über unseren eCourier benachrichtigen, falls das Produkt bestellt werden kann.

Vinyl liefern wir innerhalb Deutschlands immer portofrei.
Label: Blue Note, 2020
Erscheinungstermin: 28.8.2020
Weitere Ausgaben von On The Tender Spot Of Every Calloused Moment
*** Gatefold Cover
Der amerikanische Trompeter Ambrose Akinmusire gilt als einer der zurzeit wichtigsten jungen Jazzmusiker weltweit. Neben seiner hochindividuellen Spielweise und seinem Talent für komplexe Melodien verbindet er mit seiner Musik klare gesellschaftliche und politische Statements.

Auch auf seinem fünften Blue-Note-Album ist der Hintergrund vieler seiner Songs gesellschaftliche Spaltung und Rassismus. Mit dem Track »Roy« ist ihm aber auch ein bewegender Abschied von seinem Freund und Mentor Roy Hargrove gelungen.


Rezensionen
»Grandios!« (Stereo, August 2020)
1 Tide of Hyacinth
2 Yessss
3 Cynical sideliners
4 Mr. Roscoe (consider the simultaneous)
5 reset (quiet victories & celebrated defeats)
6 An Interlude (that get' more intense)
7 Moon (the return amplifies the unity)
8 4623
9 Roy
10 Blues (we measure the heart with a fist)
11 Hooded procession (read the names outloud)
Mehr von Blue Note