Time-dependent Problems in Imaging and Parameter Identification
Time-dependent Problems in Imaging and Parameter Identification
Buch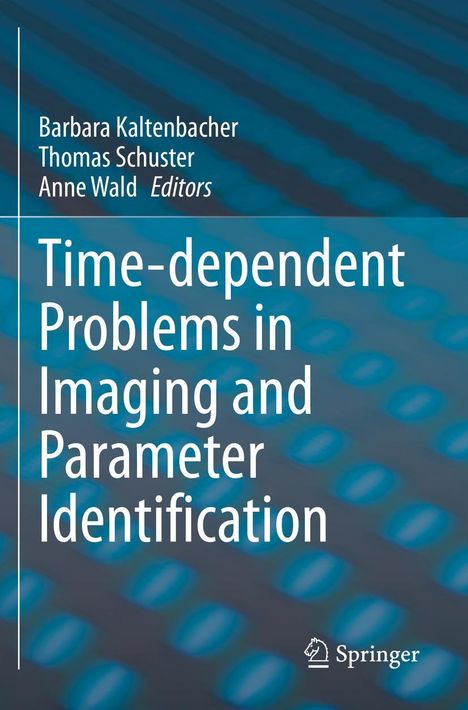 lieferbar innerhalb 2-3 Wochen
(soweit verfügbar beim Lieferanten)
Verlängerter Rückgabezeitraum bis 31. Januar 2023
Alle zur Rückgabe berechtigten Produkte, die zwischen dem 1. bis 31. Dezember 2022 gekauft wurden, können bis zum 31. Januar 2023 zurückgegeben werden.
Springer International Publishing, 02/2022
Einband: Kartoniert / Broschiert, Paperback
Sprache: Englisch
ISBN-13:

9783030577865

Bestellnummer: 10882139
Umfang: 472 Seiten
Nummer der Auflage: 22001
Auflage: 1st ed. 2021
Gewicht: 709 g
Maße: 235 x 155 mm
Stärke: 25 mm
Erscheinungstermin: 24.2.2022

Achtung: Artikel ist nicht in deutscher Sprache!
Weitere Ausgaben von Time-dependent Problems in Imaging and Parameter Identification
Klappentext
Inverse problems such as imaging or parameter identification deal with the recovery of unknown quantities from indirect observations, connected via a model describing the underlying context.
While traditionally inverse problems are formulated and investigated in a static setting, we observe a significant increase of interest in time-dependence in a growing number of important applications over the last few years. Here, time-dependence affects a) the unknown function to be recovered and / or b) the observed data and / or c) the underlying process. Challenging applications in the field of imaging and parameter identification are techniques such as photoacoustic tomography, elastography, dynamic computerized or emission tomography, dynamic magnetic resonance imaging, super-resolution in image sequences and videos, health monitoring of elastic structures, optical flow problems or magnetic particle imaging to name only a few. Such problems demand for innovation concerning their mathematical description and analysis as well as computational approaches for their solution.
Biografie (Barbara Kaltenbacher)
Barbara Kaltenbacher, University of Stuttgart, Germany.
Biografie (Thomas Schuster)
Dr. Thomas Schuster ist Lehrbeauftrager am Institut für Medien- und Kommunikationswissenschaft an der Universität Leipzig.