Community in Contemporary British Fiction: From Blair to Brexit
Community in Contemporary British Fiction: From Blair to Brexit
Buch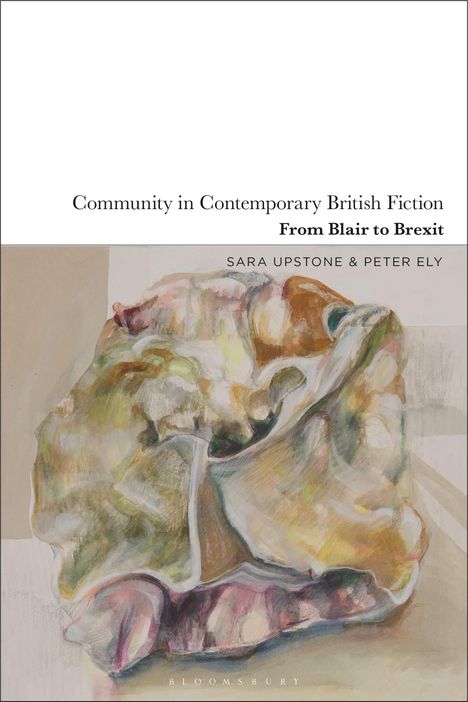 Erscheint bald
Lassen Sie sich über unseren eCourier benachrichtigen, sobald das Produkt bestellt werden kann.
BLOOMSBURY ACADEMIC, 05/2024
Einband: Kartoniert / Broschiert
Sprache: Englisch
ISBN-13:

9781350244061

Umfang: 240 Seiten
Gewicht: 454 g
Maße: 234 x 156 mm
Stärke: 25 mm
Erscheinungstermin: 30.5.2024

Achtung: Artikel ist nicht in deutscher Sprache!
Klappentext
Examining how British writers are addressing the urgent matter of how we form and express group belonging in the 21st century, this book brings together a range of international scholars to explore the ongoing crises, developments and possibilities inherent in the task of representing community in the present. Including an extended critical introduction that positions the individual chapters in relation to broader conceptual questions, chapters combine close reading and engagement with the latest theories and concepts to engage with the complex regionalities of the United Kingdom, with representation of writers from all parts of the UK including Northern Ireland.

Including specific focus on the most challenging issues for community in the past five years, notably Brexit and the Covid-19 crisis, with a broader understanding of themes of local and national belonging, this book offers detailed discussions of writers including Ali Smith, Niall Griffiths, John McGregor, Max Porter, Amanda Craig, Bernadine Evaristo, Jonathan Coe, Bernie McGill, Jan Carson, Guy Gunaratne, Anthony Cartright, Barney Farmer, Maggie Gee and Sarah Hall.

Demonstrating some of the resources that literature can offer for a renewed understanding of community, this book is essential reading for anyone interested in how British Literature contributes to our understanding of society in both the past and present, and how such understanding can potentially help us to shape the future.